When taking a tour to Indochina, Cambodia is a should-not-miss destination for travelers to discover incredible country  with a grateful history and culture lures any tourists traveling here. Before visiting, however, many tourists need to know which way to reach. In this part, we would like to give a guide about the way to travel to Cambodia from India.
Which Way to Reach Cambodia for Indian Citizens?
Two major airports of Cambodia are Phnom Penh International Airport and Siem Reap International Airport. Thus, it can be seen that a huge number of people arrive in Cambodia from Bangkok and Phnom Penh, and then Siem Reap. Besides, Cambodia has international airports at Sihanoukville, Battambang, etc.
Flights to Cambodia from India
The airlines connect India and Cambodia are Thai Airways, Singapore Airlines, Malaysian Airlines, Bangkok Airways, Air Asia Philippines and Silk Air. Now, no direct flights between the two countries. Indian tourists wanting to enter Cambodia have to fly via one of these stopovers: Bangkok, London, Frankfurt, Kuala Lumpur, Doha, Singapore, Ho Chi Minh City, Colombo, Seoul, Tokyo, Dubai, and Beijing; they are the major layover airports from Mumbai to Phnom Penh.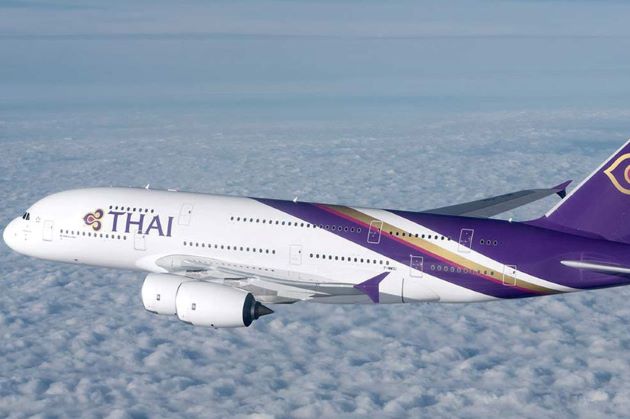 Time of Traveling to Cambodia from Indian Cities
Chennai to Phnom Penh – 6 hours
Bangalore to Phnom Penh – 6 hours & 20 minutes
Hyderabad to Phnom Penh – 6 hours
Mumbai to Phnom Penh – 6 hours & 40 minutes
Delhi to Phnom Penh – 7 hours
Indirect Flights to Phnom Penh International Airports
The average flight time from New Delhi to Phnom Penh is about 6h 35min, one stopover in Bangkok. There is two international flight in Bangkok: Bangkok Suvarnabhumi International Airport (BKK) and Bangkok Don Muang (DMK). In India, you can travel to Bangkok from international airports in New Delhi, Bengaluru, Kolkata, Chennai, Kochi, Jaipur, Tiruchirapalli, Ahmedabad, and so on. After transitting in Thailand, you catch the flights to Phnom Penh, Cambodia.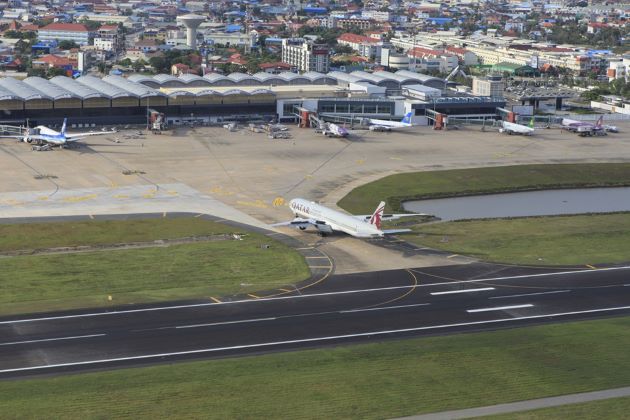 We recommend you to fly to Phnom Penh in March to save your budget because this is the cheapest month. The airport is about 10km distant from the city center. Means of transportation are cars, buses, coaches, … Having a tropical wet and dry climate, the city of Phnom Penh remains hot for most of the year with only slight variations in the temperature. The best time to visit the city range from November to February, when humidity and rainfall are the lowest.
Indirect Flights to Siem Reap International Airports
The fastest flight from India to Cambodia is from Hyderabad to Siem Reap, with an average flight time of 6 hours. The stopover is in Bangkok, Thailand. The Siem Reap-Angkor International Airport is the major international airport and its location is around 7 km from the city center. Featuring a tropical wet and dry climate, the city has the same weather for the most part of the year and temperatures rarely come down below 30 C in any month. The wet season starts from April till November while the dry season lasts from December to March.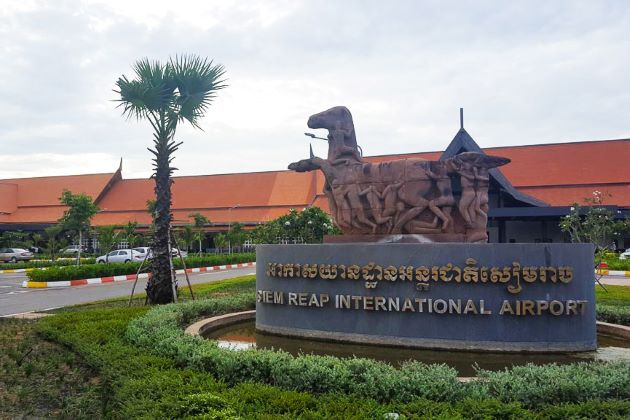 Indian tourists can reach Bangkok airports by flights from Mumbai, New Delhi, Bengaluru, Kolkata, Chennai, Kochi, Jaipur, Tiruchirapalli, and other international airports of India. Besides, from major stopovers, you can arrive in Cambodia through other international airports including Sihanoukville, Battambang, Ratanakiri, Stung Treng. Wish you safe flights and a wonderful Cambodia tour!