Wondering about the visa application process for traveling to Vietnam from India? So, take a glance at our travel guide about this application process for the most useful information. To many countries, long and tedious and exhaustive document requirements can be a weakness that makes a lot of tourists not want to travel abroad. However, Vietnam has a relatively easy visa application process and is flexible to apply whether in the home country or right in Vietnam. Here's the necessary information you need to know to get a Vietnam Visa if you want to enjoy Vietnam Cambodia Laos tour packages from India.
General Information about Vietnam Visa
Recognizing the significance of visa Vietnam, the Government of Vietnam has supported and partly shortened the application process for visa to Vietnam. Now Vietnam Visa can be achievable through two methods: Vietnam Visa on Arrival and Vietnam visa at Embassy or Consulate.
This facilitated Vietnam visa applicants a lot because the application process has been eased, then it has never been easier for tourists to Vietnam. Vietnam visa on arrival is not difficult to apply, it is now available to citizens of 163 countries including India.
Do Indian Citizens Need a Visa to Vietnam?
YES! A valid Vietnam visa is required to all Indian Citizens from tourists to businessmen. In order to travel to Vietnam, visitors with India passports have to meet with the below entry requirements: The passport should be valid for at least 6 months following arrival date in Vietnam; India passport has at least 2 blank pages.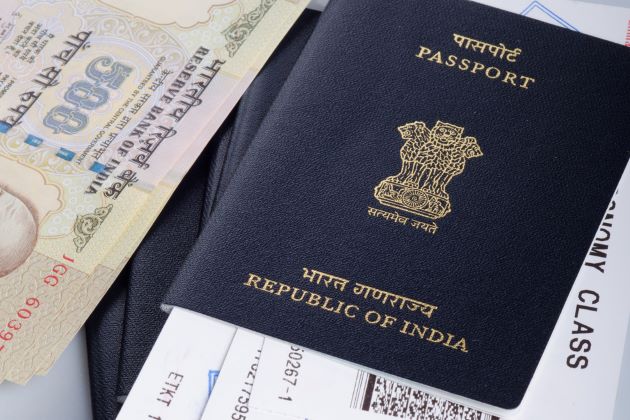 How to Apply Vietnam Visa for India Citizens
1. Apply at Local Vietnam Embassy
Seek for the nearest Vietnam embassy in your place, and apply for an online Vietnam Embassy visa, get the official approval letter from Vietnam Immigration Department and obtain a Vietnam visa stamped at the Embassy/Consulate.
Or, you can submit the application documents to a third party. Then this agency will forward your documents to the Vietnam Embassy in India. When the process is completed, the visa and the original letter will be given to you at the end. The processing time often lasts for 7 to 10 working days. The documents need to be included in your application:
One passport-size photo (4cm x 6cm)
Covering letter stating the purpose of visit
Confirmed hotel reservations with contact information\
Confirmed return air ticket
Bank statement updated of the last three months
Evidence of enough financial sources for traveling (at least USD 1,000)
2. Apply Vietnam Visa Online (Recommended)
If you bother showing up for the application process, applying online for Visa on Arrival (VOA) will be another simple way for you. Visitors to Vietnam can save their time and money on getting a Vietnam visa, make an online payment, receive the visa pre-approved letter online, get visa stamped quickly and easily at the arrival airports in Vietnam.
The first task is to fill in the secure online application form, and make payment of service fee; then you can obtain the visa approval letter by email (about in 2 working days for a tourist visa or 7 working days for business visa); finally, get visa stamped when arriving at Vietnam airport and pay for stamping fee there. So, many would ask how much a Vietnam visa for Indian Citizens costs. The total cost for every Indian person is from the US $25.
Useful Tips to Obtain Vietnam Visa
One thing for sure is that your passports are required to have at least 6-month validity from the date of arrival and 2 blank pages for a new stamp. Visa on arrival is ONLY applied for TRAVELING BY AIR to Vietnam and there is no exception.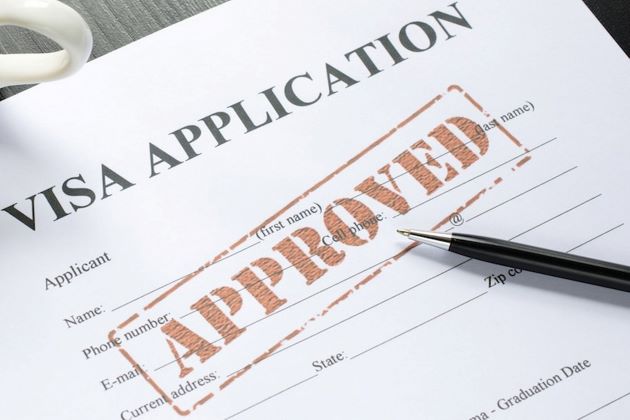 Please pay attention to the required information to get Vietnam Visa:
Your name must be exactly as per passport;
Your date of birth: the date format Vietnam will be DD/MM/YY;
Your nationality on passport, your passport number (exactly as shown on your passport)
Date of arrival: must be filled in suitably. Depending on the registered entry date on the official visa approval letter, you can choose to travel to Vietnam on that date or later, but not earlier than the approved date;